Charly Black Bruk Out Single
Custom Search
Charly Black Bruk Out

Charly Black delivers "Bruk Out", the long-awaited follow up to his global hit  "Gyal You A Party Animal" which received over 300 million streams worlwide !
After an international tour, the Jamaican Dancehall superstar serves up another hit in the vein of viral phenomenon "Gyal You A Party Animal". 
AVAILABLE ON SPOTIFY, DEEZER AND ITUNES
CLICK HERE
From Rio Bueno in Jamaica, Charly Black admits his diverse influences and inspirations include the extraordinary Michael Jackson, the legendary Bob Marley, Bounty Killer, U2, Phil Collins, Josey Wales, Harry Belafonte, Beenie Man or Buju Banton.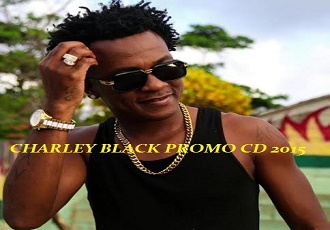 His collaboration with the famous French label, Allezgo Productions, enabled him to reach a next level with his worldwide hit, "Gyal You A Party Animal": Diamond in Central America, Gold in Ecuador, Platinum in Mexico, Chile, Argentina and Portugal double Platinum in Spain and Peru and four times Platinum in Colombia!

Garnering well over 300 million streams worldwide and remixes with icons like Daddy Yankee and Major Lazer's Jillionaire, "Gyal You A Party Animal" propelled the name Charly Black into superstar status. Now, the Jamaican dancehall mogul serves up another high-energy release. Titled "Bruk Out", it's just what you need to power up your weekend party animal style !

Pages related to Charly Black Bruk Out New Single
Return to Dancehall and Reggae Music Homepage from here

Articles You Might Have Missed ......
Dancehall and Reggae Music Articles
Dancehall Reggae World's Favorites
Custom Search