---
Reggae artiste Bob Marley Clothing line
Bob Marley Clothing, T-shirts and more.. Although there are numbers of online stores selling Bob's clothing, the official Marley Line was lanuched in February 2009.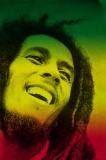 The Deal was done between the Marley's family and Hilco Consumer capital, Which is a private equity group. Reports are that the deal could worth more than $40 Million US dollars.

Bob's clothing features, T-shirts, Rights Bandanna, Caps, Towel and Shoes for all size and members of the family.
Most fans go crazy for Designs such as, "The Lion Bob", "Sepia Bob", "Stand up Bob" and the "Nesta Marley Tees".
His clothes line is not worn by many Jamaican. But in most of the Hotels and Craft Shops they are readily available.
Most tourist who visit the island Jamaica, do purchase his brands.
His brands are mostly worn by dancehall and reggae music lovers in the USA, Germany, Italy,and a few other European countries.
The Japanese who are very big fans of reggae also wear the Marley's clothing Line a lot. Germany , Italy, and a few other European countries.
In 2005 Rohan Marley (Bob's son) launch the Tuff Gong line. Although it was not Bob Marley's clothing, most of the clothes in the collection has images of him on them.
In 2002 Cedella Marley (daughter) launched her clothing line "Catch A Fire". Most of her clothing are for women and girls.
Purchase Marley clothing below..
You might also like Fashion from the Fashion and clothing from the dancehall.

Go to Dancehall and reggae fashion from Bob Marley Clothing
Return home from Bob Marley Clothing line

Custom Search
---
Lyrics ~ Videos ~ News ~ Whats New ~ Articles ~ Booking ~ Frontpage
WHAT'S YOUR FAVORITE DANCEHALL/REGGAE MUSIC SONGS, ALBUMS AND ARTISTES (MALE/FEMALE) FOR 2015.  We would surely love to get your feeback .. CLICK HERE TO SUBMIT YOUR RESPONSE.